Listen to this article
Calhoun's Emma Baalman scored 26 points and grabbed 16 rebounds in a game against North Greene on Monday night. Grace Baalman was injured and missed much of the game.
Girls Basketball
Get The Latest News!
Don't miss our top stories and need-to-know news everyday in your inbox.
Calhoun 63, North Greene 50
Emma Baalman had 26 points, 16 rebounds and two steals. Grace Baalman was injured early in the game. Grace Baalman's status of playing will be day to day. Kassidy Klocke had 16 points. Destiny Powell had 16 points to lead North Greene.
Jersey 53, Gillespie 50
Mackenzie Thurston led Jersey with 18 points and Bethany Muenstermann added eight points for the Panthers in the 53-50 win. Bailey Jarman had 18 points and Amanda Schmidt 13 for the Miners.
Brussels 80, Griggsville-Perry 36
Brussels thumped Griggsville-Perry in a girls' basketball game 80-36 on Monday at Brussels. Baylee Kiel led the Lady Raiders with 19 points; Madison Wilman and Faith Maag added 18 and 13 points, respectively.
Brussels moves to 8-4 with the win.
Carrollton 72, Triopia 9
Carrollton's girls toppled Triopia on Monday night, led behind Maddie Struble and Rachel Williams, each with 17 points. Hannah Robinson added eight points for Carrollton and Kylie Meuth contributed seven points.
Wrestling
Jersey Junior Varsity Tournament, Saturday
106/113 Lb Class
1st Essex Crutcher E. St. Louis
2nd Bryce Kirk Waterloo
3rd Noah Robinson Carrollton
4th Nick Keeney Triad
5th Samantha Oliver Waterloo
126/132
1st Austin Kimbrel Jerseyville
2nd Nick Robinson Carrollton
3rd Alex Leiner Triad
4th Jacob Olson Jerseyville
5th Tanner Shaw Carrollton
138
1st Chris Taylor E. St .Louis
2nd Justin Bugger Highland
3rd Alex Besse Triad
Article continues after sponsor message
4th Liam Elliott Triad
5th Briley Blade Jerseyville
145
1st Carsten Brauns Highland
2nd Dylan Sienbenberger Waterloo
3rd Kyzick Bell Jerseyville
4th Payton Allison Triad
5th Branyn Staples Jerseyville
152/160
1st Jon Lamanga Mascoutah
2nd Eric Evans Carrollton
3rd Nick King Triad
4th MIchael Toth Waterloo
5th Kaitlyn Marshall Jerseyville
170
1st Trevor Keene Mascoutah
2nd Tyler Neiss Mascoutah
3rd Nick Oneal Jerseyville
182
1st Cody Vinyard Jerseyville
2nd Nathan Clark Triad
3rd Noah Neman Carrollton
195/220
1st Tyler Blanks Mascoutah
2nd Malone Brown Triad
3rd Christain North Triad
4th Christain Zuccareli Highland
5th Earl Evans E.St.Louis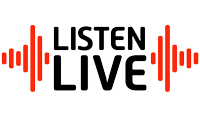 "Marshmello & Bastille - Happier" now playing on The Bridge, the Riverbend's only Today's Hits station. Check out Riverbender Radio Today and Listen to Win!