Durbin, Duckworth Statement On Senate Confirmation Of Colleen Lawless To Serve As District Court Judge For The Central District Of Illinois
Emily Hampsten
Listen to the story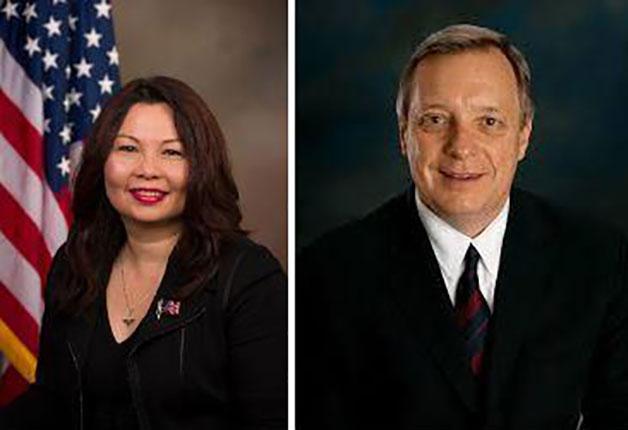 WASHINGTON – U.S. Senate Majority Whip Dick Durbin (D-IL), Chair of the Senate Judiciary Committee, and U.S. Senator Tammy Duckworth (D-IL) today released the following statement after the U.S. Senate confirmed Judge Colleen Lawless to serve as a District Court Judge on the U.S. District Court for the Central District of Illinois:
Get The Latest News!
Don't miss our top stories and need-to-know news everyday in your inbox.
"We are pleased that the Senate has confirmed the nomination of Judge Colleen Lawless to fill a judicial vacancy in the Central District of Illinois. Her experience and qualifications will strengthen our federal bench, and she will be ready to serve Central Illinois on day one."
Article continues after sponsor message
On May 12, 2022, Judge Sue Myerscough of the Central District of Illinois sent a letter notifying the President that she intended to assume senior status upon confirmation of her successor. In May, the Senators established a screening committee to review applicants to be a Federal District Court Judge in the Central District of Illinois. Their screening committee is comprised of distinguished members of the Central District's legal community. The screening committee's task was to review and vet District Court candidates and advise the Senators regarding the candidates' qualifications and fitness for the position.
In June 2022, the Senators sent a letter to the White House recommending three candidates for President Biden's consideration for the U.S. District Court for the Central District of Illinois, including Judge Lawless.
The Judge's biography from the White House is below:
Colleen Lawless has served as an Associate Judge for the Seventh Judicial Circuit in Sangamon County, Illinois, since 2019. Judge Lawless was previously a shareholder at Londrigan, Potter & Randle P.C. in Springfield, Illinois, from 2009 to 2019. Judge Lawless received her J.D. from Northern Illinois University College of Law in 2009 and her B.A. from Illinois Wesleyan University in 2005.
More like this: