Durbin, Duckworth Announce $7.9 Million To Support Background Checks For Gun Sales
Listen to the story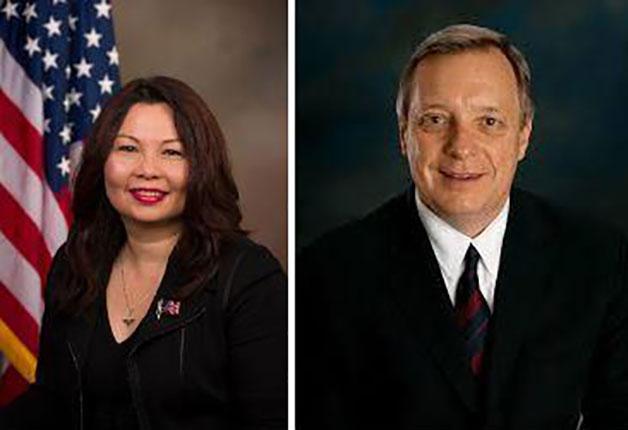 WASHINGTON – U.S. Senate Majority Whip Dick Durbin (D-IL), Chair of the Senate Judiciary Committee, and U.S. Senator Tammy Duckworth (D-IL) today announced a total of $7,904,683in Department of Justice (DOJ) awards to assist state record repositories and state courts in sharing eligible National Instant Criminal Background Check System (NICS) records to improve the firearm background check system in Illinois. The funding, awarded through DOJ's National Criminal History Improvement Program and made possible by the passage of the Bipartisan Safer Communities Act, will go to the Administrative Office of the Illinois Courts and the Illinois Criminal Justice Information Authority.
Get The Latest News!
Don't miss our top stories and need-to-know news everyday in your inbox.
"When Congress passed the Bipartisan Safer Communities Act, I strongly supported its provisions to boost gun violence prevention resources to strengthen the background check system for firearm sales. Now, we are seeing the resources provided by the Bipartisan Safer Communities Act put into action," said Durbin. "I'm encouraged to see this funding come to Illinois, where it will be used to prevent guns from landing in the wrong hands."
Article continues after sponsor message
"It's vitally important that our nation's background check systems are updated, thorough and accurate," said Duckworth. "I'm glad that this common-sense funding is coming to Illinois to help protect lives and help keep firearms out of the hands of those who shouldn't have them."
The Administrative Office of the Illinois Courts will receive $5,792,877 to support statewide efforts to remedy systemic breakdowns in criminal history data and disposition collection and reporting, in order to ensure that all disposition records and all qualifying mental health records are received by the National Instant Background Check System (NICS). With better record systems in place, Illinois will be better equipped to ensure that all individuals deemed ineligible to purchase or possess a firearm because of criminal convictions, history of domestic violence, or mental health concerns are prohibited from obtaining a firearm.
The Illinois Criminal Justice Information Authority will receive $2,111,806. With this funding, the state will install Livescan machines in justice system agencies that are currently submitting criminal history records through slow paper-based processes or by using obsolete software. The new infrastructure will improve the speed and accuracy at which criminal history records are submitted by other state agencies, ensuring that arrest records can be consulted during firearm sales background checks.
More like this: