Listen to this article
WASHINGTON - In a speech on the Senate floor, U.S. Senate Democratic Whip Dick Durbin (D-IL) today argued against Republican Leader Mitch McConnell's (R-KY) complaint of what he calls Democratic obstruction of President Trump's judicial nominees. So far this year, the Senate has confirmed four of President Trump's circuit court nominees and four of his district court nominees. At this same point in his first year, President Obama had one circuit court nominee and three district court nominees confirmed. Durbin also noted that Leader McConnell controls the Senate floor
schedule – if he wants to schedule more votes on judges, he has the power to do it.
Subscribe Now to Breaking News
"The Majority Leader must feel that many of us suffer from amnesia. It was just last year when Senate Republicans, under the leadership of Senator McConnell, set a new standard of obstruction," said Durbin. "The most prominent victim of Republican obstruction was Chief Judge Merrick Garland, President Obama's nominee for the Supreme Court. Never, never in the history of the United States Senate had the Senate denied a Supreme Court nominee a hearing and a vote. Senator McConnell led the Republicans last year in doing that. Senate Republicans turned obstruction of judicial nominees into an art form under President Obama. And yet, Senator McConnell day-after-day has said, 'I think President Obama has been treated very fairly by any objective standard.' If Leader McConnell thinks President Obama was treated fairly with these facts, it's hard to understand why he's complaining about the treatment of President Trump's judicial nominees."
Article continues after sponsor message
Video of Durbin's remarks on the Senate floor are available here.
In 2016, there were 30 non-controversial judicial nominees who were denied a floor vote by Senate Republicans. All but two of these nominees were reported out of the Senate Judiciary Committee by unanimous voice vote. During President Obama's last two years, the Republican-controlled Senate confirmed only 22 judges. That's the lowest number of confirmations in a Congress since 1952. By comparison, during the last two years of George W. Bush's presidency, the Democratic-controlled Senate confirmed 68 judicial nominees.
Republicans also obstructed 18 Obama nominees by denying them blue slips, including five nominees who had been state supreme court justices: Lisbeth Tabor Hughes from Kentucky, Myra Selby from Indiana, Don Beatty from South Carolina, Louis Butler from Wisconsin, and Patricia Timmons-Goodson from North Carolina.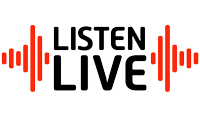 "Black Crowes - She Talks To Angels" now playing on The Eagle, the Riverbend's only Classic Rock station. Check out Riverbender Radio Today and Listen to Win!