Duckworth's statement on Trump DACA announcement
September 5, 2017 1:44 PM
Listen to the story
WASHINGTON, D.C. – In response to the Trump administration's announcement that they will rescind DACA, leaving nearly 800,000 DREAMers vulnerable to deportation, U.S. Senator Tammy Duckworth (D-IL) released the following statement: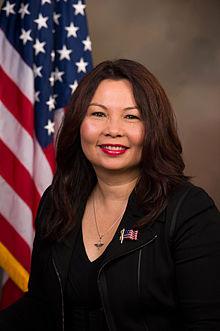 "Make no mistake—this decision is not about 'rule of law,' as Attorney General Sessions claims. This is a gut-wrenching betrayal of American values that leaves nearly 800,000 of our neighbors vulnerable to deportation and tears families and communities apart.
Article continues after sponsor message
Get The Latest News!
Don't miss our top stories and need-to-know news everyday in your inbox.
"DREAMers and DACA recipients are doctors, teachers, students and Servicemembers. They have mortgages and jobs. They know only one nation: the United States, which is where they were raised. To end a program that allowed these patriots to come out of the shadows and more fully contribute to this country is irresponsible and heartless. Congress must act immediately and pass legislation to make DACA the law of the land."
More like this: