Duckworth statement on status of Graham-Cassidy healthcare bill
September 27, 2017 11:58 AM
Listen to the story
WASHINGTON, DC – Following an announcement that the Senate will not vote on the Graham-Cassidy healthcare bill to repeal the Affordable Care Act, U.S. Senator Tammy Duckworth (D-IL) released the following statement: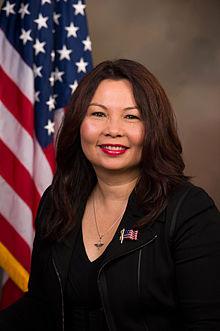 "This is the result of so many Americans speaking up and letting Senate Republicans know that it is unacceptable to rush through legislation that would rob millions of their health insurance. I urge my Republican colleagues to set Trumpcare aside and finally leave this partisan process behind. That way, we can get back to work on fixes to the Affordable Care Act that both parties can support to expand access to healthcare, make prescription drugs more affordable and lower costs for hardworking Americans."
Article continues after sponsor message
Get The Latest News!
Don't miss our top stories and need-to-know news everyday in your inbox.
More like this: