Listen to this article
Springfield, IL -- U.S. Rep. Rodney Davis (R-Ill.) joined Dr. Loren Hughes, President of HSHS Medical Group, which has medical facilities throughout Illinois, to discuss federal legislation and other issues related to COVID-19.
Davis and Hughes discussed federal legislation as it relates to health care facilities.
Get The Latest News!
Don't miss our top stories and need-to-know news everyday in your inbox.
Details on health care-related provisions in federal legislation included below. CLICK HERE for more details of this legislation.
Phase One (H.R. 6074)
$4 billion to develop testing, therapies, and vaccines.
$1 billion State set-aside for surveillance, testing, and containment, of which Illinois has received $23.3 million.
$500 million to purchase Personal Protective Equipment (PPE).
$100 million for Community Health Centers to purchase PPE, test and treat coronavirus patients, and expand tele-health capabilities.
Phase Two (H.R. 6201)
Ensures the Federal government is partnering with the private sector to achieve free medical diagnostic testing for COVID-19.
Provides states with a 6.2% Medicaid FMAP increase for all medical services for the duration of the emergency.
Phase Three (H.R. 748)
$100 billion for hospitals to keep their doors open to cover cancelled elective operations and declining visits unrelated to coronavirus.
$1.32 billion for community health centers. o Expands Health Savings Accounts (HSA) to cover tele-health services related to COVID-19, and HSA and Flexible Spending Accounts for over-the-counter products.
Allows Medicare reimbursement for tele-health services provided by Federally Qualified Health Centers and Rural Health Clinics during the COVID-19 response period and allows for reimbursement when seen by a new doctor.
Increases Medicare reimbursement for COVID-19 patients by 20%.
Extends Community Health Center funding through November 20, 2020.
Davis talks about his efforts to ensure personal protective equipment (PPE) is getting to our hospitals.
Article continues after sponsor message
Davis thanked Governor Pritzker for working with him to change regulations allowing for more PPE to be available for COVID-19 tests and patients.
He also spoke about the need to know where the medical supplies coming into the state are going and how they're being disbursed. He's asked Governor Pritzker for this information but has not received it. Over the last few weeks, Illinois has received the following from the CDC's Strategic National Stockpile:
N95s – 246,860
Surgical Masks – 588,066
Face Shield – 111,978
Surgical Gowns – 91,299
Coveralls – 467
Gloves – 325,082
Ventilators - 300
Davis continues to encourage the aggressive use of the Defense Production Act to incentivize more businesses to produce the equipment that medical professionals need. He joined a bipartisan group of members in introducing a resolution calling on President Trump to use it.
Davis and Hughes mention the innovations in tele-health that continue to help the medical community and patients.
The Centers for Medicare and Medicaid Services (CMS) has worked to expand tele-health options and Congress has provided funding to our local community health centers to increase tele-health capabilities.
Shortage of blood donations is a serious concern. Davis and Hughes encourage people to give blood.
Two weeks ago, Congressman Davis gave blood at the Central Illinois Community Blood Center, which noted that blood donations have been down 60% because of cancelled blood drives. Find out how to donate here.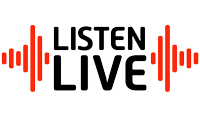 "Nelly feat Kelly Rowland - Dilemma" now playing on The Bridge, the Riverbend's only Today's Hits station. Check out Riverbender Radio Today and Listen to Win!