Cook County Jury Awards Total Of $363 Million To Willowbrook Woman Diagnosed With Breast Cancer After Living Close To Sterigenics Plant
September 19, 2022 5:07 PM
September 19, 2022 5:14 PM
Listen to the story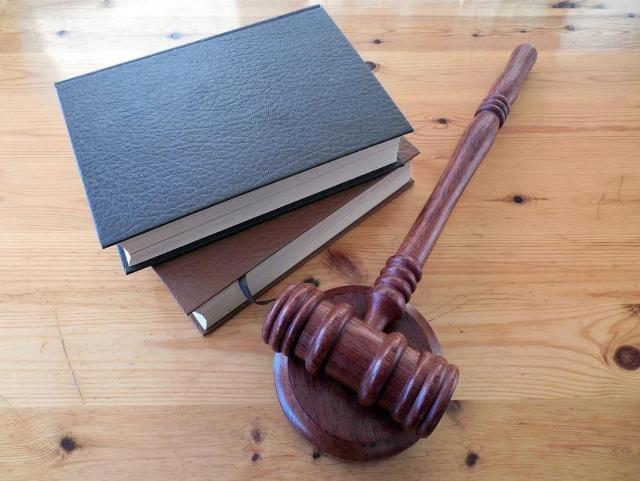 CHICAGO - A Cook County jury has awarded a total of $363 million to a Willowbrook woman who was diagnosed with an aggressive breast cancer after living about one-third of a mile from medical device sterilization plant Sterigenics for more than three decades. The trial was the first of many to come against operators of the Willowbrook plant, which has more than 760 lawsuits pending against it in Cook County Circuit Court for toxic emissions.
Federal officials began investigating Sterigenics in 2018 after the community surrounding the Willowbrook plant was identified on a national map of health hazards from breathing toxic chemicals. Data reported by the company to the U.S. Environmental Protection Agency showed the Willowbrook census tract was in the 99.9th percentile for cancer risk in the country. The EPA study pointed to Sterigenics' EtO emissions as a potential cause, prompting public outrage and hundreds of lawsuits against the Willowbrook plant.
Get The Latest News!
Don't miss our top stories and need-to-know news everyday in your inbox.
The first plaintiff to see trial was Plaintiff Sue Kamuda, now 70, who was diagnosed with breast cancer in 2007 and went through surgery and several rounds of chemotherapy and radiation to treat her illness. She is currently in remission. Mrs. Kamuda and her husband moved to Willowbrook in 1985, less than a year after Sterigenics began operations in the community. During trial, Mrs. Kamuda called the day she moved into the home "the happiest day of her life."
Unaware of the poison being released into the air, all three of Mrs. Kamuda's children attended school within a mile of the plant. Her son, Brian Kamuda, was diagnosed with Non-Hodgkin's Lymphoma in 2021. Brian Kamuda also filed a lawsuit against Sterigenics through his attorneys at Salvi, Schostok & Pritchard; his case will go to trial at a later date.
During the trial, which opened on August 18, Mrs. Kamuda's attorneys argued Sterigenics (formerly Micro-Biotrol, Inc.) knew the risks of using ethylene oxide (EtO) to sterilize medical equipment yet continued to utilize "excessive and unnecessary" amounts of the colorless, odorless carcinogen for decades without warning the community.
During opening statements, Plaintiff's attorneys showed a video demonstrating how Sterigenics employees would seal products in a room before the gas was released. The gas would then penetrate through boxes, wrapping and other packaging to kill every living microorganism on the products. Before employees could re-enter the sterilization chamber, the poisonous gas would be released from the building and into the community through a vacuum pump. During this process, employees were strictly instructed to wear biohazard gear to protect themselves from the carcinogen.
Plaintiff's attorneys also utilized company emails and other documents to demonstrate that Sterigenics executives and former parent company Griffith Foods knew since the early 1980s that EtO exposure posed significant health risks to humans, but the company pushed back on studies and regulatory efforts to maintain profitability.
"They (Sterigenics) did not treat EtO like a carcinogen, they treated it like an ATM," Plaintiff's attorney Patrick A. Salvi II said during trial. "They consistently underplayed their EtO use in reports to regulators so they could fly under the radar and continue making money off this toxic operation. They were paying their executives hundreds of millions of dollars, all while Sue and her neighbors were unknowingly being exposed to this insidious chemical."
Article continues after sponsor message
Mrs. Kamuda has no family history that would make her genetically predisposed to cancer and prior to her diagnosis, she enjoyed an active, healthy lifestyle. Mrs. Kamuda testified that prior to her diagnosis, she was an avid runner who enjoyed running 5Ks with her family. While she is still active in other ways, she has not ran since her illness.
During trial, a former Sterigenics CEO testified that he knew EtO was dangerous when he stepped into the leadership position in 2011, but he never issued directives to tighten up inconsistent emissions controls across Sterigenics' facilities. He went on to say the company could have reduced emissions back in the early 2000s. When he left his position as CEO in 2016, the company's profits had increased from about $94 million to $225 million, which was attributed to the acquisition of other companies and increased sterilization.
It was further alleged Sterigenics and parent company Sotera began funneling $1.3 billion of its assets to investors beginning in 2016, when the unfavorable EPA reports were finalized regarding the potency of ethylene oxide.
Defense attorneys focused their case on the "commonality" of breast cancer and claimed the company was on the cutting edge of technology. They also cited other environmental factors, such as the nearby Kingery Highway, as a potential cause of Mrs. Kamuda's cancer. Counsel for Griffith argued they did not participate in the emissions first-hand and they sold Micro-Biotrol by 1999, releasing them of any liability.
"Defense's argument of the commonality of this illness essentially says that no woman can come to court alleging a chemical exposure caused their cancer. Despite the commonality, you cannot deny that EtO has been linked to breast cancer," Attorney Patrick A. Salvi II said in rebuttal, citing multiple scientific studies on the dangers of EtO.
Closing arguments were delivered on Thursday, September 15 before the Honorable Marguerite Quinn. On Monday September 19, the jury returned their verdict, awarding Mrs. Kamuda a total of $363 million – including $38 million in compensatory damages and $325 million in punitive damages.
"We are immensely thankful to the jury for sitting through such a lengthy trial and for providing Sue with the justice she deserves. But this verdict is about more than Sue, it's about holding these companies accountable. There are many more cases to be tried and we hope Sue's case sets a precedent that Sterigenics cannot distort science with money, and they should be held liable for gambling with people's lives," Plaintiff's attorney Lance D. Northcutt said post-trial.
The Willowbrook Sterigenics facility was permanently closed in the Fall of 2019. Since the plant's closure, the state has enacted strict new EtO emission limits and Sterigenics has ceased seeking operations in Illinois. Sterigenics still operates several plants throughout the country.
Mrs. Kamuda was represented at trial by attorneys Patrick A. Salvi II, Lance D. Northcutt, and Jennifer M. Cascio of the Illinois law firm Salvi, Schostok & Pritchard, P.C.;Shawn Collins and Margaret Galka of The Collins Law Firm; and Scott A. Entin, Roisin Duffy-Gideon, and Deanna N. Pihos of Miner, Barnhill & Galland, P.C.
More like this: