East St. Louis Convicted Felon Sentenced On Federal Gun Possession Charge
August 15, 2023 11:25 AM
August 15, 2023 11:56 AM
Listen to the story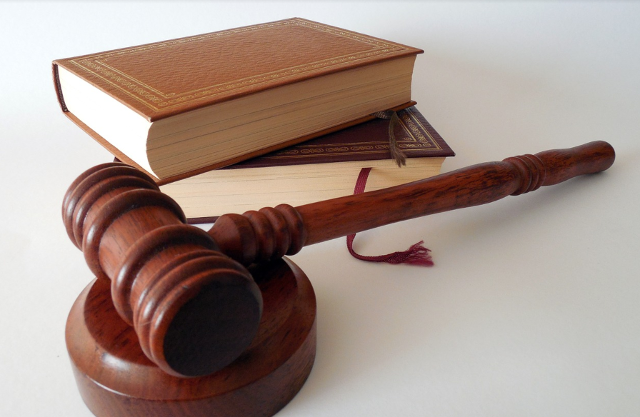 EAST ST. LOUIS – U.S. Attorney Rachelle Aud Crowe praised police officers who are working to deter the prevalence of gun violence and remove offenders in a comment about an East St. Louis man's sentence announced today.
A U.S. District judge sentenced an East St. Louis man to five years in federal prison after he admitted to possessing firearms as a convicted felon. Devonte T. Franklin, 30, pleaded guilty to one count of possession of a firearm by a felon.
Get The Latest News!
Don't miss our top stories and need-to-know news everyday in your inbox.
In addition to the prison sentence, he will serve three years of supervised release and was ordered to pay a $100 fine and $100 in special assessments.
Crowe made this statement about the police work and sentence in regard to the Franklin decision: "This case serves as proof of police officers working courageously to deter the prevalence of gun violence and remove those offenders."
Article continues after sponsor message
"The Illinois State Police Public Safety Enforcement Group continues to get illegal guns off the streets and out of the hands of criminals who repeatedly break the law," ISP Director Brendan F. Kelly said. "The collaborative effort between ISP, local law enforcement agencies, the public, and the justice system is helping create safer communities."
According to court documents, during the early hours of June 8, 2022, Franklin was riding in a car wanted in relation to a robbery when it was stopped by officers with the Washington Park Police Department. When asked to exit the vehicle, Franklin grabbed the waistband of his pants and pulled away from law enforcement.
After a brief struggle, Franklin was taken into custody for resisting arrest, and officers located two loaded firearms in his waistband. One of Franklin's guns had a handle wrapped in electrical tape. A third gun was also located inside the vehicle. Franklin was charged for possessing a loaded .38 revolver and a loaded .380 semi-automatic firearm.
At the time of his arrest, the defendant was on parole for a firearm and had spent time in both state and federal prison for convictions for unlawful possession of a firearm. The Illinois State Police Public Safety Enforcement Group (PSEG) and the Washington Park Police Department conducted the investigation. Assistant U.S. Attorney Ali Burns prosecuted the case.
More like this: