Coco+Oak Brings Boho Styles and a "Hat Bar" to Downtown Alton
September 8, 2023 8:20 AM
September 8, 2023 9:10 AM
Listen to the story
Get The Latest News!
Don't miss our top stories and need-to-know news everyday in your inbox.
ALTON - Downtown Alton is welcoming a new storefront with the grand opening of Coco+Oak on Sept. 8.
When Madeline Eades started the shop online in the midst of the COVID-19 pandemic, she saw it as a hobby during quarantine. A few years later, it's now a brick-and-mortar store located at 219 Williams Street in Alton. Eades invites shoppers to come see what they offer, including clothing, bags, shoes, accessories and a "hat bar" that even a few celebrities have enjoyed.
"It just seemed natural that the next step would be to open a store," Eades said. "What it started as has become so much more than what I ever imagined it was going to be."
Coco+Oak currently ships to all 50 U.S. states and Canada. Eades was already involved in the Alton community as a parent with kids in the school district and the president of the Alton Athletic Association. So when she decided to open a storefront, Alton was the obvious choice.
"It definitely just seemed like the natural place to start my first store would be here. And what better place than downtown?" she said.
Now that she has the building, Eades plans to expand the business. Her "rock-n-roll boho style" women's clothes are popular, and she wants to increase her men's and children's lines. Eventually, Coco+Oak will also offer home goods.
Article continues after sponsor message
"The customers will probably tell me the things that they want or need, and those are the things that I'll cater to," she added. "I really tried to be very affordable and have Target-friendly prices…I want everyone to feel like they can come there and they can shop, and everybody should be able to get something there just like they would at Target or anywhere else."
But Coco+Oak has one thing that you definitely won't see anywhere else in Alton: a hat bar. Eades explained that people can come in and decorate their own fedoras and cowboy hats with supplies like paint, ribbon and fabric. Eades adds that the hat bar is a great option for a girls' night out or private party.
"It's really big in Nashville and a little bit more in the south, but I want to bring some of that flair here," she explained. "To make [the hats] is very therapeutic for me. I really enjoy it. I think there's something to be said about having something very unique that nobody else has, and obviously, every single hat is different. I have a lot of celebrity clientele that wear them."
Though she's "sworn to secrecy" about those celebrity customers, she promises that everyone who stops by the store will find something they like. Coco+Oak, which is named for Eades's grandmother, also offers their own brand. She donates $5 from every Coco+Oak-brand purchase to a different local charity every month.
That's the spirit she wants to bring to this new chapter of the business. Eades never expected Coco+Oak to grow like this, but she's excited to see what comes next.
"Being successful, you just have to enjoy what you do," she said. "I want to do something that's never really felt like work, and even though it's a lot of work, I still just try to have fun with it and enjoy the ride."
Coco+Oak is located at 219 Williams Street. They are open Wednesday through Friday from 10 a.m. to 2 p.m. and 4–8 p.m., Saturdays from 10 a.m. to 6 p.m., and Sundays from noon to 4 p.m. You can find more information at their official website or Facebook page.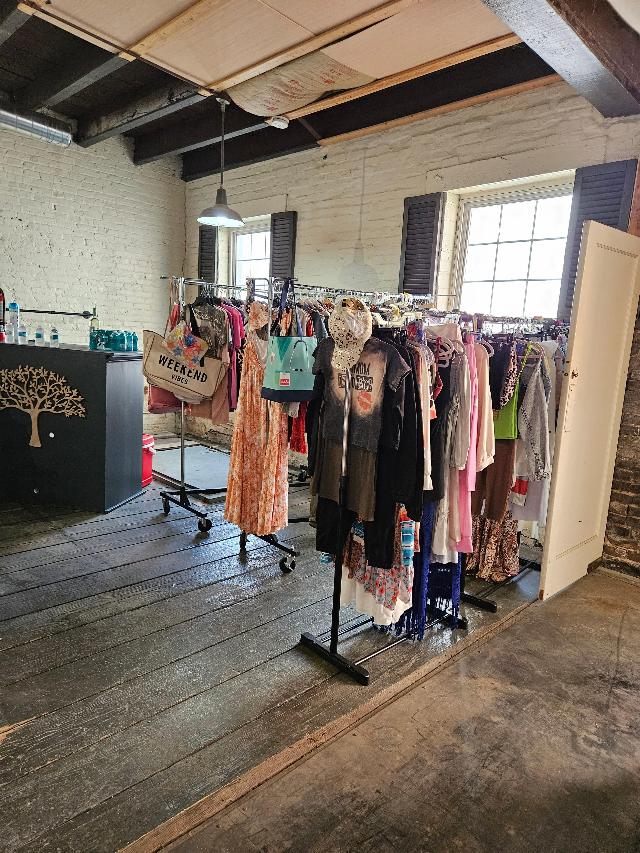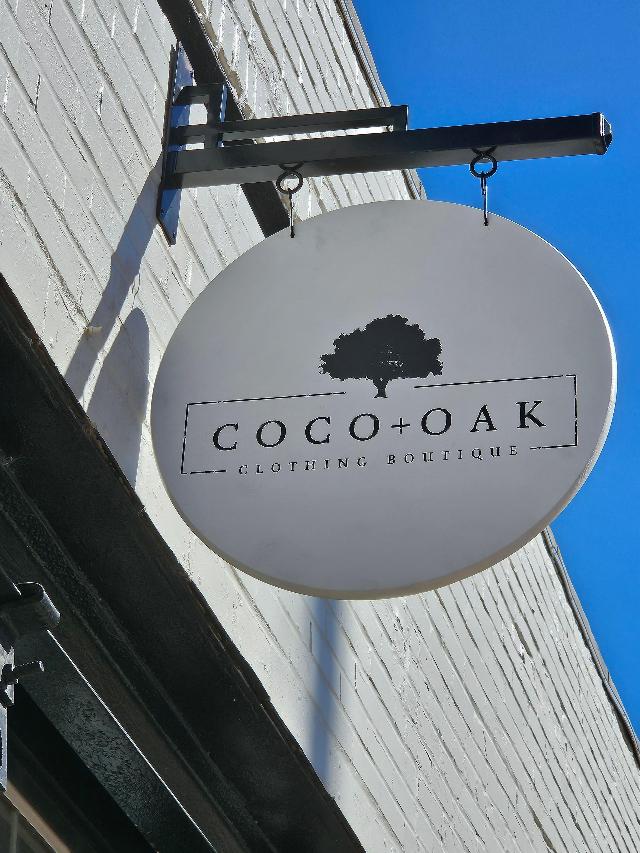 More like this: