Listen to this article
Civic Memorial High School's 2020-2021 3rd Quarter High Honor Roll and Honor Roll
High Honor Roll
Get The Latest News!
Don't miss our top stories and need-to-know news everyday in your inbox.
Seniors
Josephine Alcorn
Kyannah Jade Anderson
Jenna Bloodworth
Reese Borth
Madelyn Brockman
Nolan Brooks
Norah Bryant
Harper Buhs
Keegan Burgard
Hannah Butkovich
Addison Callies
Ryanne Clendenny
Gracie Courtoise
Jacob Curvey
Mandy Drew
Dillon Dublo
Wesley Emde
Reese Ferguson
Austin Ferrell
Meredith Flack
Danielle Fowler
Isabella Garrett
Abbi Geiger
Andrea Gray
Grace Gross
Devon Gunning
Carter Hall
Alec Hamby
Allyson Hardy
Hunter Hargrave
Ian Heflin
Evan Heiderscheid
Morgan Henkhaus
Tanner Higgenbotham
April Hornsey
Shane Hosto
Jaiden Huhsman
Brayden King
Mattie Lively
Emily Luck
Madison McCabe
Evan McIntire
Leslie Nunez
Kaelan Ott
Jacob Pfeifer
Marissa Rorie
Austin Scheffel
Taylor Schwab
Ethan Scott
Taylor Seely
Gavin Shelton
Clint Shive
Emma Shouse
Sara Smith
Hannah Sontag
Tori Standefer
Emmah Todaro
Dominick Torres
Caleb Tyus
Damon Vatole
Elizabeth VonBergen
Timothy Walsh
Chandler White
Olivia Whitlock
Mackenzie Williams
Jackalynn Woelfel
Jayden Zebrowski
Juniors
Kaylyn Aiello
Deacon Anderson
Elysia Anderson
Kennedy Bickmore
Nickolas Brousseau
Madelyn Brueckner
Kylie Button
Guadalupe Calixto
Enes Celik
Hailey Chappell
Jake Cheatham
Nina Chen
Bailey Combs
Lauren Dunlap
Collin Elledge
Allyson Gerber
Jordan Gleason
Matthew Haar
Allison Hallstead
Katelyn Hallstead
Aslan Henderson
Tanna Hoffmann
Bradley Holder
Savannah Knapsted
Kenadee Lambert
Allie Lively
Hannah McCann
Kaitlyn McGarvey
Bryce McMurray
Madison McNealy
Jack McRae
Ethan Meiser
Gannon Meyer
Brynleigh Mormino
Peyton Mormino
Shelton Naumann
Maura Niemeier
Alexis Noel
Isabella Norton
Kaitlyn Peterson
Daniel Reiske
Madison Reynolds
Toni Reynolds
Allie Roberson
Gabe Roberts
Brody Rust
Jessica Schillinger
Melina Schillinger
Geoffrey Schmidt
Nathan Schultz
Parker Scottberg
AKoyia Smith
Kaili Stanford
Cole Stimac
Morgan Twente
Aiden Vandeford
Aubrey Wiley
Emily Williams
Nicholas Williams
Tyler Winegardner
Grace Witsken
Madeline Woelfel
Carlea Wolf
Emily Zimmerman
Evan Zobrist
Madysen Zyun
Sophomores
Joseph Aiello
Clarence Arnold
Bryer Arview
Brock Barrows
Gabriel Bays
Evangelynn Beasley
Hailey Becker
Carter Bloodworth
Hayden Bodwell
Ellah Brown
Sophee Brown
Dalton Buhs
Lauren Carpenter
Kayla Coffman
Jackson Collman
Jocelyn Combes
Darren Cox
Braden Dorris
Isabella Dugger
Olivia Durbin
Daisy Edwards
Carter Ehlers
Maireli Figueroa
Nicholas Fiorino
Zachary Fitzgerald
Jynnifer Floyd
Abby Friedel
Kylee Golden
Olivia Goodman
Haley Greeling
Dathan Greene
Nolan Halcomb
Ryan Halley
Logan Hanner
Paige Harris
Laura Hicks
Dylan Hoffmann
Noah Huth
Tyler Jenkins
Isabella Kallal
Jacob Knight
Hannah Laper
Adelaide Liljedahl
Alyssa Mann
Hannah Meiser
Ethan Miller
Dylan Moore
Baylea Nickle
Emma Niemeier
Linda Paslay
Kaitlyn Pfeifer
Aurora Phillips
William Piening
Peter James Postlewait
Kaitlyn Rider
Alivia Roark
Andrew Rorie
Kaydence Saboff
Lillian Shaw
Alexis Sheppard
Jose Silva
Emma Smith
Jared Thomas
Maya Tuckson
Aubree Wallace
Benjamin Werts
Payton Whaley
Wyatt Williams
Clara Wineland
Abraham Wojcikiewicz
Brayden Zyung
Article continues after sponsor message
Freshmen
Alyssa Abernathy
Drew Abernathy
Akkadia Allsman
Kadince Arico
Ethan Bruhn
Reid Buffington
David Chen
Makayla Collman
Avari Combes
David Dutton
Julian Floyd
Samuel Frey
Bryce Griffin
Elijah Gruen
Samantha Hamby
Bella Hannaford
Alyssa Hoffmann
Jayden Huff
Tazaia Kruckeberg
Ella Landers
Kelli LeMond
Lucas Lenger
Madison Lindley
Chloe Maberry
Joshua McCune
Isabel Mims
Hailey Monroe
Lucas Naugle
Aniston Naumann
Kaitlynn Niemeyer
Madelyn Ogden
Raegan Ottwell
Courtney Picklesimer
Carl Prindable
Shelby Quick
Ethan Rea
Ella Richey
Meredith Schaaf
Kent Scottberg
Jae Lynne Shotwell
Destiny Slone
Taylor Stanford
Josaline Stewart
Noah Thien
Kylie Thomas
Bryleigh Ward
Avery Wilson
Zachary Wooten
Honor Roll
Seniors
Logan Baker
Emma Books
Vincent Cafazza
Braylen Cox
Christopher DeClue
Emily Forrester
Chloe Gleason
Noah Haynes
Jordan Hendricks
Shelton Howard
Devin Knipping
Sierra LaTempt
Hannah Lawrence
Kennedy Loewen
Riley Maul
Melissa Miller
Spenser Moore
Landon Neilson
Jace Pryor
Hope Rosales
Katherine Schaaf
Alayna Shain
Brendon Smith
Rachel Sparrowk
Gracie Stauder
Gage Thornton
Holland Tieman
Kaeden Toenyes
Caine Tyus
Garrett Vollmer
Jack Walker
James Wallace
Bryce Watkins
Carter Wells
Andrew Wieneke
Caleb Williams
Maya Wimberly
William Wojcikiewicz
Dakota Zirges
Juniors
Maria Acosta Matos
Thomas Andrews
Braden Arview
Brooke Barker
Logan Beiermann
Kadin Bryan
TaKorie Carter
Claire Christeson
Destiny Church
Caroline Coffman
Blake Coleson
Carli Collins
Jonathon Crady
Griffin Crump
Chloe Damm
Abigail DeSherlia
Dalton Drew
Antonio Eckler
Brianna Flack
Ricky Haring
Anden Hawk
Samara Helton
Justice Hendricks
Melvin Hodge
Bryce Holland
Zora Isken
Peyton Keller
Severen Knoche
Clayton Law
Abbigail Lesemann
Ryan Lynn
Jaelyn McLemore
Ella Middleton
Danielle Milazzo
Connor Mims
Dakota Nolte
Greta Oldendorph
Nyk Panapinto
Luke Parmentier
Brian Pearson
Jaeden Poeling
Annabelle Reno
Riley Sharp
Jordan Shields
Benjamin Skaggs
Ambria Smith
Luz Spangler
Brooklynn Summers
Lorelie Summers
Kameron Tharp
Logan Turbyfill
Kyle Unterbrink
Mason Unthank
Tyler Vaughn
Kaitlynn Wickenhauser
Charles Wineland
Sophomores
Jade Bowker
Jace Brawner
Gabrielle Bryant
Samuel Buckley
Kenyon Burnett
Caleb Butler
Anna Carter
Meadow Cermak
Madelyn Daniels
Annaliese Dankenbring
Bryce Davis
Shelby Duncan
Nathan Friedel
Brady Geisler
Rylee Gorby
Olivia Hamann
Ryleigh Haynes
Ronnie Herzog
Cael Huber
Hunter Keller
Aaron Kilpatrick Jr
Travis Kramer
Caitlynn Laird
Jarrett Lamb
Nikita Lawrence
Jonathan Leggett
Myah Lindley
Elishka Little
Aubrey Martin
Dakota McDonnell
Hunter Meiser
Dylan Ott
Lucas Pipkin
Charlie Sasek
Mariah Schillinger
Aidan Shields
Emily Slone
Rebekah Summers
Savannah Sumpter
Kyra Wade
Drayden Wallendorf
Jordan Waltz
Trinity Weaver
Johnathon Zebrowski
Freshmen
Chloe Allshouse
Madelin Baker
Angelina Bays
Caleb Becker
Damon Coller
Isabel Dale
Alliya Eckler
Garreth Floyd
Brenten Foutch
Christian Garrett
Camryn Gehrs
Evan Gould
Caden Heston
Joshua Hodge
Noah Kirby
Sydney Law
Jacob Liefer
Jerrid Main
Devin McDonough
Vincent Newton
Noah Petersen
Logan Scoggins
Meliska Shelton
Lauren Stacknick
Christian Strader
Kaitlyn Twente
Sean Tyus
Lincoln Unthank
Mason Walker
Lauren Welcher
Connor Wells
Keagan Withers
Darian Wolf
Evan Zimmer
Read More:
Related Video: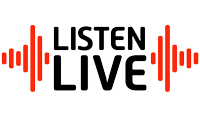 "Rihanna - SOS (Rescue Me)" now playing on The Bridge, the Riverbend's only Today's Hits station. Check out Riverbender Radio Today and Listen to Win!