May 29 2018 12:44 PM
| updated May 30 2018 8:17 AM
Listen to this article
BETHALTO - Civic Memorial High School has announced the High Honor Roll and Honor Roll for the fourth quarter. Congratulations to the students who achieved this fantastic academic accomplishment.
Get The Latest News!
Don't miss our top stories and need-to-know news everyday in your inbox.
12th Grade - High Honor Roll
Baker, Monica Marie
Beck, Richard Charles
Beckham, Morgan Marie
Bloodworth, Emily Grace
Bond, Emily Paige
Brazier, Kelsey Jo
Brown, Madison Ray
Buchanan, Susan Elizabeth
Buckley, Elizabeth JeanAnn
Butler, Morgan Ashley
Callies, Cohl William
Calvin, Parker Lee
Cathorall, Zachary Austin
Clark, Caden Lee
Crockett, Madison Paige
Denney, Kaleb Micca
Denney, Kameron Shelton
Dixon, Michael Owen
Dodson, Alexis Lauryn
Durbin, Jennifer Mae
Durbin, Katelyn Anne
Eaton, Haley Jannae
Engelmeyer, Alexandra Elyse
Englert, Daniel Martin
Flack, Adam Mark
Fromme, Jacob James
Golden, Isaac Robert
Hamann, Zachary Scott
Henson, Angelle Nicole
Hocking, Christopher Michael
Huang, Alexander James
Huhsman, Jacob Matthew
Hyden, Tristen Dayne
Jakich, Breann Elizabeth
Kallal, Alexander James
King, Skylar Nikole
Lee, Cameryn Lorene
Lewis, Abby Jean
Little, Kerri Renee
Little, Paige Christine
Little, Peyton Lynn
Magnuson, Destin Brynn
McCune, Maxwell Carson
Morgan, Jarret Anthony
Mosby, Kara Rose
Myers, Megan Marie
Nolte, Sierra Mae
Oberheim, Courtney Madison
Radcliff, Paul Quinlan
Ramirez, Gabrielle Ann
Reed, Cassandra Lauren
Roberts, Isabella Lynn
Scheffel, Samantha Lynn
Schmidt, Hannah Elizabeth
Scott, Anna Marie
Seidler, Lauren Elizabeth
Smith, Jacob Owen
Smock, Reghan Mae
Sontag, Hayden Thomas
Stawar, Christian Michael
Stillwell, Taylor Renee
Stover, Crista Nicole
Turner, Kassandera Lyn
Tyus, Alaira Nicole
Waters, Matthew Joseph
Wesolowski, Kyle Adam
Wethington, Elizaveta Anastasia
Wethington, Michaela Anastasia
Wiggenhorn, Jonah Thomas
Wilson, Morgan Nicole
Winter, Alexander James
Zyung, Kylee Beth
11th Grade - High Honor Roll
Ayers, Chandler Hope
Blagoue, Sophia Rose
Brown, Hudson Delmar
Camerer, Natalie Rose
Cato, Mackenzie Ann
Davis, William Blake
Dougherty, Mia Grace
Douglass, Ryan Michael
Dublo, Catherine Mae
Emerick, Ashlyn Elise
Frey, Andrew Thomas
Georgeoff, Brayden Cole
Glover, Alexander Christopher
Goddard, Elise Theresa
Gray, Cameron Taylor
Griffith, Erin Morgan
Hannaford, Ethan Cole
Hanneken, Aaron Lennon
Hausman, Drennon Wade
Heflin, Kyleigh Jo
Hornsey, Alex Lee
Hyman, Colton Jett
Johnson, Josephine Marie
Jones, Taylor Elizabeth
Keller, Hailey Nicole
Klaustermeier, Kaylee Marie
Lair, Caleb Steven
McGarvey, Cameron James
Meiser, Madyson Nicole
Neal, Nicholas Steven
Norvell, Kharissa Denise
Pierce, Ryan Marie
Pipkin, Emily Margaret
Robinson, Jenna Marie
Rothe, Savannah Rose
Sasek, Clark Edward
Sayles, Nathaniel Jameson
Schaaf, Madison Nicole
Schillinger, Jacob Dean
Shirley, Brayden Christopher
Spahr, Erin Jessica
Terry, Seth Alan
Thompson, Bailey Faye
Thornton, Hunter Michael
Vaughn, Zachary Michael
Watson, Maisey Leigh
Westerhold, Emily Bernice
Williams, Emily Christel
Wrenn, Kaitlynn Marie
10th Grade - High Honor Roll
Armbruster, Montana Mae
Bedwell, Shelby Lynn
Bell, Melanie Marie
Bernard, Madelyn Leigh
Biesk, Samantha Loy
Boverie, Alexis Leigh
Braun, Grace Elaine
Butler, Mackenzie Jan
Christeson, Jenna Marie
Church, Isaiah Bryan
Collman, Kya Megan
Compton, Allison Danielle
Cooper, Brianna Rene
Cooper, Wyatt Michael
Copeland, Samuel Connor
Dankenbring, Dannielle Alexis
Deardeuff, Elliott Gene
Devino, Jaden Ann
Ehlers, Carmen Danielle
Ehlers, Madelyn Kate
Emshousen, Madison Ann
Ewing, Zoey Ann
Fitzgerald, Emily Elizabeth
Geiger, Taryn Elizabeth
Griffith, Kate Elizabeth
Hall, Anna Kathryn
Halley, Grant Steven
Hannaford, Malynn Elizabeth
Harkey, Rebecca Kathleen
Harlan, Hana Demetra
Harmon, Jacob Michael
Harrison, Rylee Lynne
Hartmann, Chasey Jaden
Henke, Sydney Grace
Hogan, Jessica Sarah
Janssen, Samantha Nicole
Kirby, Mary Jae
Lair, Benjamin Michael
Landers, Griffin Michael
Lane, Grant Charles
Laurent, Dawson Michael
Linkeman, Keaton William
Martin, Caitlyn Paige
Martin, Sidney Elizabeth
Pearson, Mary Ellen
Poulsen, Samuel Michael
Price, Savannah Elizabeth
Prindable, Austin Christopher
Qiu, Shelly
Robinson, Aaliyah Marie
Seeley, Kimberley Marie
Sine, Justis Nash
Slone, Jonathan Andrew
Smith, Stella Rose
Stacy, Andrew Cordale
Stuart, Sydney Rayne
Thomas, Allen Matthew
Tincher, Zachary David
Turbyfill, Noah Lee
Tyler, Kennedie Beth
Vaughn, Nicholas Eugene
Wade, Malena Lazara Rose
Walker, Annaston Elynn
Walker, Drake Alexander
Walker, Nicholas Samuel
Witsken, Gavin Chase
Yates, Hannah Rose
9th Grade - High Honor Roll
Article continues after sponsor message
Bloodworth, Jenna Claire
Brooks, Nolan
Bryant, Norah Isabelle
Butkovich, Hannah Marie
Callies, Addison Marann
Canham, Amelia Gail
Clendenny, Ryanne Maddison
Courtoise, Gracie Marie
Curvey, Jacob William
Davis, Brittain Grace
Drew, Mandy Sue
Dublo, Dillon Robert
Ferguson, Reese Victoria
Flack, Meredith Elizabeth
Forrester, Alexander Mason
Garrett, Isabella Irene
Geiger, Abbi Leanne
Gray, Andrea Doron
Gross, Grace Ann
Hardy, Allyson LeeAnn
Haskins, Ariana Lynn
Hornsey, April Nikohl
Huhsman, Jaiden Nicole
LaTempt, Sierra Noel
Lively, Mattie Grace
Loewen, Kennedy Julieann
Lovett, Alyse Marie
Luck, Emily Shannon
McCabe, Madison Alyssa
McIntire, Evan Wayland
Mihalich, Brittney Anne
Morin, Megan Dianne
Reinhardt, Austin Noah
Rorie, Marissa Elaine
Scheffel, Austin Blake
Seely, Taylor Ashley
Shelton, Gavin Joseph
Shouse, Emma Marie
Smith, Sara Emily
Sontag, Hannah Rachel
Standefer, Tori MaeJean
Stauder, Gracie Sue
VonBergen, Elizabeth Marie
Webster, Genna Christine
White, Chandler Josiah
Wieneke, Andrew James
Williams, Mackenzie Nicole
Williams, Molly Kaye Lynn
Woelfel, Jackalynn E
12th Grade - Honor Roll
Adams, Jaquan Deandra
Alexander, Brittney Lee
AlKalaf, Jafer Ryan
Allison, Ryan Danielle
Beckham, Cori Lynn
Bell, Joshua Aaron
Blaine, Sierra Marie
Burnham, Jamie Nicole
Burnham, Jordan Alexander
Cannon, Rabeka Lynn
Carnes, Kara Madison
Cline, Andria Lynn
Davis, Tahler Suzanne
Davis, Trevor Alexander
Denton, Kayla Danielle
Diamond, Hannah Alysse
Enke, Alexis Christine
Fowler, Sydney Michelle
Gould, Natalie Rose
Hall, Cassie Leigh
Hearn, Zachary Wilson
Hess, Megan Elizabeth
Hogue, Serena Noel
Howard, Brent Michael
Jones, William Albert Andrew
Masiero, Rhece Marie
McDaniel, Mekel Christine
McGuire, Morgan Alyssa
Miller, Justin Alan
Miller, Katelyn Marie
Moss, Nicolas Lee
Motzer, Shawn Michael
Pfeifer, Tori Elizabeth
Pierce, Brayden Garrett
Qiu, Steven
Rodriguez, Daniela Alejandra
Ruckman, Mekenna Renee
Sanders, Jacob Bradley
Seely, Tyler James
Serafini, Jayden Joseph DeShawn
Stevenson, Michael Matthew
Teepe, Lynnsea Nicole
Weathers, Macayla Rae
Williams, Christofer John
Withers, Geoffrey Dylan
Zobrist, Erin Denise
11th Grade - Honor Roll
Barker, Joel Dustin
Bell, Paige Riann
Biesk, Dustin Ray
Brooks, Nickolas Justin
Buhs, William Michael
Celik, Sema
Cox, Dakota Lee
Daniels, Jenna Darlene
Davis, Morgan Elizabeth
Gray, Daniel Clay
Greenwood, Tayler Paige
Harlan, Gabrielle Jainel
Hatfield, Hunter Christopher
Jackson, Cort Evan
Kharitonov, Bogdan
King, Nicole Elizabeth
Lawrence, RayAnn Leigh
Lesemann, Clayton Andrew
Levermann, Lea Marie
Lisenbee, Madison Jade
Markins, Sara Rhiannon
Parks, Dara Rose Marie
Pizzo, Julian Antonio
Rea, Roby Allyn
Ross, David Lloyd
Saviers, Domonique Renee
Shirley, Michaela Brianne
Simmons, Bethanie Elaine
Skaggs, Sidney Rae
Smith, Trenton Willis
Snyders, Jarrett Scott
Snyders, Robert Allen
Spanhook, Jayson Parker
Stephenson, Drake Steiner
Stewart, Mercedes Lynn
Sumpter, Megan Marie
Trotter, Shyanne Dakoda
Welch, Emily Grace
Williams, Jacob Andrew
Wimberly, Evan Cortez
Wzorek, Jacob William
Zipprich, Brianna Lynn
10th Grade - Honor Roll
Banks, Jason Arthur
Belangee, Megan Sara
Bennett, Olivia Raiven Noel
Cameron, Cassie Jane
Chambers, Codie Gene
Clark, Cahki Beth
Crull, Sarah Maleah
Daniels, Sophie Nichol
Drew, Lilly Aindrea-Suzanne
Dunlap, Noah Joseph
Elledge, Sarah Ann
Fields, Brandon Lloyd
Finegan, Kayleigh Noel
Flaherty, Brennan John
Greenwell, Patrick Alan
Hall, Aubrey Louann
Hall, Mason Charles
Hansberger, Tyler David
Herrin, Lucas Patrick
Hilligoss, Travis Joel
Jansen, Braydon Dale
Jennings, Rodger Wayne
Koshinski, David Lee
Lewis, Zoey Michelle
Maldonado, Dylan Michael
Marrujo, Sage Noe
Mennemeier, Jacob Allen
Meyer, Halee Diann
Moore, Matthew William
Mosby, Justin Lee
Nolte, Jordan Mechelle
Oller, Callie Rose
Ottwell, Abigail Mikala
Perry, Mark A
Reams, Alex Conner
Reiske, Justin Freddie
Ricci, Nathan Gene
Richey, Trenton Louis
Rulo, Kerrigan Lee
Selhime, Madison Elaine
Sherfy, Breona Jo
Singleton, Toby Wayne
Slone, Lucas Alan
Smock, Elijah Gregory
Throne, Trevor Alan
Tucker, Tori Danyell
Tyus, Kourtland Kennedi
Wells, Kati Mychelle
9th Grade - Honor Roll
Alcorn, Josephine Paige
Anderson, Autumn Nicole
Bechtold, Peyton Alek Zander
Borth, Reese Marie
Braundmeier, Aaliyah Nicole
Brockman, Madelyn Joan
Brooks, Tyler Jeffrey
Buhs, Harper Grace
Burgard, Keegan Andrew
Cafazza, Vincent Michael
DeClue, Christopher Stephen
Evans, Trenton Robert
Ferrell, Austin Caleb
Gleason, Chloe Marie
Gould, Alyssa Michelle
Hamby, Alec Paul
Hargrave, Hunter Dean Scott
Haynes, Noah Foster
Heflin, Ian Matthew
Hendricks, Jordan Thomas
Henkhaus, Morgan Elizabeth
Howard, Spencer Allen
King, Brayden Dakota
Klaustermeier, Cole Brendan
Moore, Spenser Tate
Nunez, Leslie V
Ott, Kaelan Patrick
Rosales, Hope Lynn
Rulo, Winston Eugene
Saviers, Raquel Leigh
Schaaf, Katherine Lee
Scott, Ethan David
Shain, Alayna Nicole
Smith, Brendon Paull
Thornton, Gage Matthew
Thorpe, Aleah Christiana Marie
Tieman, Holland Jewels
Toenyes, Kaeden Conner
Torres, Dominick Livio
Tuckson, Marcus Joseph
Tyus, Caine Edward
Tyus, Caleb Mehki
Vatole, Damon Kayne
Wells, Carter Mark
Whitlock, Olivia Mary Jane
Williams, Caleb Michael
Wimberly, Maya Cheyenne
Wojcikiewicz, William Isaac
Read More: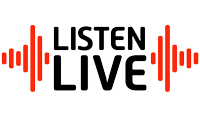 "Ritt Momney - Put Your Records On" now playing on The Bridge, the Riverbend's only Today's Hits station. Check out Riverbender Radio Today and Listen to Win!