Bommarito Automotive Group To Sponsor Kyle Kirkwood At August 20 Bommarito Automotive Group 500 At World Wide Technology Raceway
Listen to the story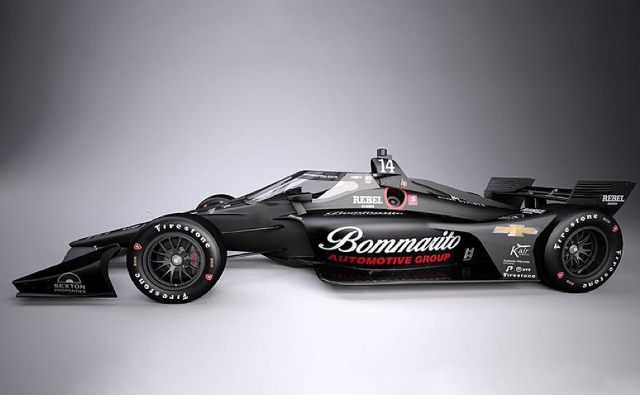 Get The Latest News!
Don't miss our top stories and need-to-know news everyday in your inbox.
ST. LOUIS - The Bommarito Automotive Group continues to expand its footprint in motorsports. Missouri's #1 automotive group has signed as the primary marketing partner of AJ Foyt Racing's No. 14 Chevrolet for the Bommarito Automotive Group 500 at World Wide Technology Raceway on August 19-20. Associate sponsors and friends over at Rebel Bourbon are also proud to be a part of the 6th Annual Bommarito 500 NTT INDYCAR Series race.
A.J. Foyt, the first four-time winner of the Indianapolis 500, started his race team over 50 years ago.
He won three of his seven INDYCAR championships and claimed the final two of his Indy 500 victories while driving for his own team. Since he retired from driving in 1993, his team has continued to win, claiming two more national titles and the 1999 Indy 500 with Kenny Brack. At WWT Raceway, the team has five top-10 finishes, three of which were in the top five, including a fifth-place last year with Sebastien Bourdais and a third place in 2019 with Tony Kanaan.
Article continues after sponsor message
The No. 14 Bommarito Chevrolet will be driven by rookie Kyle Kirkwood, the 2021 Indy Lights Champion who won a pole and finished second in both Indy Lights races last year at the 1.25-mile oval track at WWT Raceway. The 23-year-old Floridian's meteoric ascent to the NTT INDYCAR Series is marked by consecutive championships in the three-tier Road to Indy ladder series.
Bommarito Automotive Group is Missouri's largest automotive group that began with a single Oldsmobile dealership managed by Frank Bommarito over 50 years ago. In 1998, Frank Bommarito handed over the reins to his son John Bommarito who continued to build the network of dealerships to its present number of 20 locations employing over 900 team members in the St. Louis area.
"We are honored to be a part of bringing the NTT IndyCar Series to the St. Louis region. Thanks to the support of race fans across the country, we've demonstrated that when you win on the weekend it generates sales on Monday," said John Bommarito, President of the Bommarito Automotive Group.
"As an iconic brand here in the St. Louis marketplace and selling vehicles nationwide, the Bommarito Automotive Group could not be more proud to adorn the iconic AJ Foyt Racing No. 14 Chevy, driven by Kyle Kirkwood, for the 6th Annual Bommarito Automotive Group 500 right here in our own hometown. Bommarito and A.J. "Super Tex" Foyt, together making history."
"I've been a dedicated race fan for decades and to have the opportunity to partner with AJ Foyt Racing at the sixth annual Bommarito Automotive Group 500 is an honor," said Chuck Wallis, Vice President and General Manager of the Bommarito Automotive Group. "To be able to be involved in the motorsports industry at the level Bommarito has dedicated to it is an absolute dream come true."
More like this: