Listen to this article
BETHALTO - Local teams wrestled well, gaining a total of six individual championships, but Vandalia captured three individual titles in going on to win the 41st annual Civic Memorial Holiday Wrestling Invitational tournament held Saturday morning and afternoon at the CM gym.
The Vandals won the team title with 221 points, with Mattoon finishing second at 181 points, the host Eagles coming in third with 174.5 points, Waterloo was fourth with 131, and East St. Louis was fifth with 117.5 points. Benton was sixth with 115 points, coming in seventh was Jacksonville with 108 points, Champaign Central was eighth at 99 points, Jersey was ninth with 94 points, and East Alton-Wood River and Highland came in tied for 10th with 83 points each.
Get The Latest News!
Don't miss our top stories and need-to-know news everyday in your inbox.
A pair of Missouri schools, Winfield and Clayton, were 12th and 13th respectively,, Winfield scoring 64 points, and the Greyhounds having 37 points, Carlyle was 14th with 34 points, Centralia was 15th on the day with 28 points, Maplewood-Richmond Heights was 16th with 12, St. Louis Gateway Science Academy was 17th with 10 points, and the CM junior varsity was 18th with no points.
In the finals of the 106 pound weight class, it was Vandalia's Jerek Wehrle winning the title over Matoon's Brady Foster with an 8-4 decision, while the Oilers' Aaron Niemeyer defeated Jaymz Young of East Side for third place, winning by fall at 3:22, and Josh Lenard of Benton took the seventh-place bout over Jersey's Logan Czala by fall at 26 seconds.
In the 113 pound class, Coby Haney of the Green Wave defeated the Eagles' Ben Skaggs in the championship match by a 9-0 score, and Owen Miller of the Vandals' defeated the Panthers' Mason Turner in the fifth-place match with a pin at 2:30. At 120 pounds, Champaign Central's Carter Hall won the championship match over East Side's Melvin Rogers 7-3, while Aron Winger of Waterloo came in seventh, winning the match over Jersey's Kendall Angel at 1:34, due to injury.
Article continues after sponsor message
Zion Wilhite of the Flyers won the first of two championships for East Side at 126 pounds, gaining a forfeit over Logan Bradburn of Mattoon, while at 132 pounds, CM's Caleb Tyus won the championship with a 2-0 win over Kiefer Duncan of Mattoon, EAWR's Julian Marshall took third with a pin of Carlyle's Ethan Williams at 1:30, and Vandalia's Eric McKinney took a 6-1 decision over East St. Louis' Kendrionte Lindsey for fifth place.
Caine Tyus of the Eagles won the 138 pound class with a 16-4 win over Jacksonville's Tim Welsh, while at 145 pounds, Abe Wojcikiewicz of the Eagles won the title over Trey Elliott of the Crimsons with a 7-2 decision, while Charos Sutton of Winfield won the third-place bout over the Oilers' Nick Mason by fall at 1:42. In the 152 pound division, Bradyn Kaiser of Vandalia won the title match over Daeshawn Warren of EAWR with a pin at 2:30.
At 160 pounds, it was Zeke Waltz of the Panthers winning the championship with a pin of Mattoon's Hayden Stanley at 4:37, while CM's Colton Carlisle won the third-place bout over Brandon Lloyd of Waterloo 16-2. In the 170-pound weight class, the winner was Clark Rogers of Winfield, pinning Kyus Root of Mattoon at 1:01, with third place going to Alex Miranda of the Eagles' JV with a pin of Vandalia's Robby Durham at 1:06. The fifth-place match went to the Eagles' Briley Christeson, pinning Jersey's Connor Pegram at 1:10, while Brody Newberry of EAWR won the seventh-place match over Luca Theis of Jacksonville with a pin at 52 seconds.
At the 182 pound class, East Side's James Young won the title by fall over CM's Dillon Dublo at 4:26, and Tyler Dirksmeyer of the Panthers took fifth place over Michael Bowles of Vandalia with a pin at 1:11. Jordan Summers of Waterloo won the 195 pound division with a 6-2 win over Highland's Alex Reed, the Green Wave's Leo Meyer won fifth place with a pin at 2:00 over Jersey's Issac Herrera, and Nick "Shug" Walker of the Eagles won seventh place over EAWR's Josh Restivo by fall at 1:53.
In the 220 pound category, the winner of the championship match was Gavin Mouser of Vandalia, gaining a pin of Centralia's Tyler Farmer at 36 seconds, while in the third-place match, Evan Fink of Waterloo pinned Hunter Burns of Jersey at 2:31, and it was Larry Littler of Jacksonville pinning Ryder Collins of CM at 53 seconds to take fifth place. Finally, in the 285 pound weight class, Gabe Craig of Benton won the title over Brett Howard of Waterloo by fall at 3:59, Ethan Plunkett of Vandalia pinned East St. Louis' Timothy Pitts at 40 seconds to finish third, Misael Carmona of Champaign Central won the fifth-place match by fall over Rizean Williams of East Side at 1:48, and the Panthers' Luke Webster won by forfeit over Benton's Hunter Roberts for seventh place.
Read More: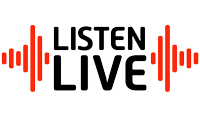 "Def Leppard - Foolin'" now playing on The Eagle, the Riverbend's only Classic Rock station. Check out Riverbender Radio Today and Listen to Win!