July 26 2020 9:24 PM
| updated July 28 2020 9:07 AM
Listen to this article
One week after the U.S. Attorney for the Northern District of Illinois officially named House Speaker Michael Madigan as "Public Official A" in an ever-widening federal investigation, Governor J.B. Pritzker continues to shield Madigan from resigning his post as Speaker and as Chair of the Democratic Party of Illinois
Subscribe Now to Breaking News
But while Pritzker has joined the Madigan defense team, experts tell the Associated Press that "prosecutors are coming for him" and "charges could come any day." Meanwhile, newspapers across Illinois continue to call for Madigan to step aside:
From the State Journal-Register: "Mr. Madigan, please step aside and let your colleagues lead the way to reform."
Article continues after sponsor message
From the Chicago Tribune: "Madigan has held onto the speaker's job for far too long. This should be the clincher. Step down, Mr. Speaker."
From the Daily Herald: "The suggestions of impropriety in those documents are so overwhelming that Michael J. Madigan, whether innocent or guilty of wrongdoing, cannot escape being a major distraction both to good government and to the hopes of the political party he leads."
From yesterday's Effingham Daily News: "He hasn't been charged with anything — yet. But Madigan's effectiveness as a leader in the state can no longer exist in the wake of an agreement the feds reached last week with Commonwealth Edison."
"Governor Pritzker has chosen the wrong side of history," Illinois Republican Party Chairman Tim Schneider said. "The people of Illinois will hold this governor accountable for standing in Madigan's defense and actively covering up corruption. People should see Mr. Pritzker for what he is: a political accessory after the fact to Mike Madigan's crimes. What else did we expect from a governor facing his own federal investigation for property tax fraud?"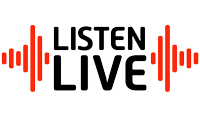 "Dire Straits - Sultans Of Swing" now playing on The Eagle, the Riverbend's only Classic Rock station. Check out Riverbender Radio Today and Listen to Win!