Listen to this article
LUCAS BOZOVICH of Alton High School and ANDREW SANDERS of Marquette Catholic High School were honored by the Alton/Godfrey Club as STUDENTS OF THE MONTH for MARCH at the Club's regular meeting at the Meeting Center at the Alton Sports Tap on March 11th.
Subscribe Now to Breaking News
The Alton/Godfrey Rotary Club initiated the Student of the Month program to honor the accomplishments of area youth. Individuals selected must be seniors at Alton, Marquette Catholic, or Mississippi Valley Christian High Schools and are chosen on the basis of outstanding scholarship and participation in school and community service activities.
Students selected for this honor are recognized and presented with an award at a Rotary Club meeting and are eligible to compete for a $5000 Scholarship which will be presented to one of the students honored as a "Student of the Month" during the school year. This is the 16th year of the program and 281 students have been recipients of the honor.
Lucas Bozovich is the son of Michael and Jody Bozovich of Godfrey. He has consistently earned a place on the School's Honor roll throughout his attendance at Alton High School. His efforts earned him a place in the school's National Honor Society and He has been very active in that organization's activities particularly in his work tutoring and mentoring many fellow students.. He was very active in the St.Baldrick's Day activities.
Music has been Bozovich's love since the 4th grade. He has been a member of the Alton Band Orchestra Builders for four years and has participated in a number of solo and ensemble IHSA contests. His musical expertise includes the xylophone, marimba and an array of percussion instruments.
Bozovich plans to major in Pharmacy and attend Southern Illinois University at Edwardsville.
Andrew Sanders is the son of Alfred and Nancy Sanders of Godfrey. He is an Illinois State Scholar and academic effort earned him a Principal's Scholarship and selection to the school's National Honor Society of which he is presently serving as president. He has been a member of the Student Council for four years and has been a Student Ambassador representing the school at open houses and at school visitations.
Article continues after sponsor message
Sanders has been active in the Campus Ministry, as a member of the WYSE team and a participant in the annual Senior Mission trip. He has participated on the football and baseball teams at Marquette and was the recipient of the Presidential Service Award twice for his over 255 service hours throughout his attendance at Marquette. He is undecided about which college he plans to attend after graduating.
Dr. Robert Hamilton. President of the Alton/Godfrey Rotary Club presented each of the students with a plaque recognizing their selection to this honor.
FOR MORE INFORMATION CONTACT FOR INTERVIEWS
Dr. Thomas Juravich Lucas Bozovich
Alton/Godfrey Rotary Club 407-6948
467-0605 Andrew Sanders
tjurav@charter.net 466-0425
Read More: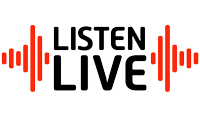 "Foghat - Slow Ride" now playing on The Eagle, the Riverbend's only Classic Rock station. Check out Riverbender Radio Today and Listen to Win!