Alton Families Plan Backpack and School Supplies Giveaway
July 27, 2023 2:06 PM
July 28, 2023 5:34 AM
Listen to the story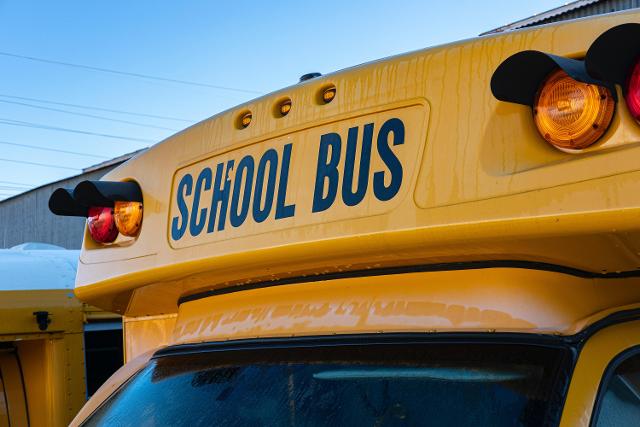 ALTON - Four local parents are joining forces to provide backpacks and school supplies for kids who need them.
The group will host its third "Back to School Fish Fry and Backpack Giveaway" from 11 a.m. to 3 p.m. on Saturday, Aug. 5 at Alton Middle School. Families can come to enjoy a free lunch and get the school supplies they'll need for the school year.
Get The Latest News!
Don't miss our top stories and need-to-know news everyday in your inbox.
"We have five children of our own," Jiuana Evans, who started the event, explained. "It hasn't always been easy being able to get supplies for everybody and get them all set to go back to school. But we've been blessed to be able to do that now for our own children, so I'm just happy now that I'm in a position to be able to give back."
A child must be present to receive a backpack. In addition to backpacks and school supplies, the event will also provide a few computer spaces so that parents can register their kids for school. Employees from the Alton school district will be available to assist.
"We're just trying to make it a nice day for kids to come out, play, hang out, get to know each other, grab a bite to eat, grab a backpack full of supplies," Emelie Glisson said.
Jiuana and her husband, Efrem, started the backpack giveaway on a smaller scale several years ago. This year, they're partnering with Emelie and her husband, Timmy. Emelie explained that their daughter's best friend is Jiuana and Efrem's daughter, so the families have always been close. They were planning to do a lowkey fish fry to mark the end of the summer when Jiuana suggested it could also serve as the backpack giveaway, and the plans took off.
Article continues after sponsor message
The Evans family plans to bring some games, like jumbo checkers and giant Jenga. The cheerleading squad, including two Evans daughters, will be providing face painting. Efrem plans to fry fish, which will be free, but they'll also be selling hotdogs and chips for $1. That money will go toward next year's fund.
While the giveaway is growing, it has always been a popular resource for local families. Efrem worked at Walmart when Jiuana first came up with the idea. He mentioned marking down prices on school supplies, and Jiuana immediately suggested that the two of them buy the discounted supplies to donate. At their first giveaway, they provided 100 kids with backpacks.
"I didn't know exactly how I was going to start pulling things off, but I was like, hey, this is on my heart to do, so we're going to figure it out," Jiuana said. "Every time, it's just like, okay, let's figure out how to do more and figure out how we can be a blessing to more people. Now people have donated. The community has been amazing and so generous, just jumping on board for a good cause. It's really touching."
Both Jiuana and Efrem work in the Alton school district now, so they see firsthand what resources are needed and how much an event like this can impact a family. As prices rise and experts predict a possible recession, the work feels more important than ever.
"I actually had somebody message me today and say they appreciate what we're doing because it's really a rough time for everybody," Efrem said. "They said it's really a rough time and this is really going to help them try and stay ahead because their kids really need the stuff that we're doing."
Efrem thanks the Godfrey and Wood River Walmarts, which both donated to the cause this year. Several community members have also provided supplies. If you have questions or want to donate, you can call Efrem and Jiuana at 618-531-5520 or Timmy and Emelie at 618-741-2157 to schedule a time to meet at Alton Middle School. Donations can also be dropped off at 2713 Bostwick Street in Alton.
More like this: