December 29 2020 11:32 AM
| updated December 29 2020 12:27 PM
Listen to this article
Subscribe Now to Breaking News
ALTON - Today, the City of Alton held its lottery placement for April 6, 2021, election ballot at City Hall.
For the mayor's race, David Goins will be first on the ballot followed by incumbent Brant Walker. The city clerk's race will have Daniel Herkert as the first candidate and Cheryl Ingle as the second candidate. The other two candidates Lori Bockholt and Steven Kimbrough will appear as they filed.
In the fourth-ward race, incumbent Tammy Smith will be placed first on the ballot and Rosetta Brown will be placed second. In the fifth-ward race, incumbent Charles Brake will appear first and Michael Batchelor will be second on the ballot.
City Clerk Mary Boulds said the City of Alton follows the Illinois State Board of Election rules and guidelines for the lottery ballot placement.
She said it is a tradition for most Alton candidates to be there at 8 a.m. on the first day to file to be placed in the lottery for ballot position.
"For example, both Mayor Walker and mayoral candidate David Goins were here at 8 a.m. on the first day to file," Boulds said. "City Clerk candidates Cheryl Ingle and Dan Herkert were also here at that time to be placed in the ballot position lottery."
Boulds is retiring in May 2021 after 38 years of city service.
Walker commended all who have entered their names on the ballot for all the offices.
"I say bravo to anybody who wants to go into public service and make a difference," he said. "These are challenging and unprecedented times with the COVID-19 Pandemic."
City of Alton
Consolidated Election April 6, 2021
Candidates List
Mayor
Brant T. Walker
David Goins
Treasurer
Cameo C. Holland
City Clerk
Cheryl L. Ingle
Daniel R. Herkert
Lori Bockholdt
Steven Kimbrough
Alderman 1st Ward
Article continues after sponsor message
Brian M. Campbell
Alderman 2nd Ward
Carolyn MacAfee
Steve Potter
Alderman 3rd Ward
Raymond C. Strebel
Michael R. Drake
Robert Wayne Harris
Ayron Dewayne Womack
Alderman 4th Ward
Tammy Smith
Rosetta Brown
Alderman 5th Ward
Charles Brake
Michael Batchelor
Brian P. Bergin
Alderman 6th Ward
Stephanie J. Elliott
Alderman 7th Ward
Patricia L. "Patty" Ford
Nate Keener
Alton Township Assessor
Sheryl A. Beilsmith
Alton Township Supervisor
Mary R. Bohart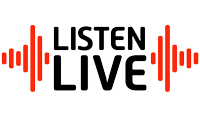 "Queen - Bohemian Rhapsody" now playing on The Eagle, the Riverbend's only Classic Rock station. Check out Riverbender Radio Today and Listen to Win!