Rosemary A. Blackwell
Roxana | Friday, May 9 2014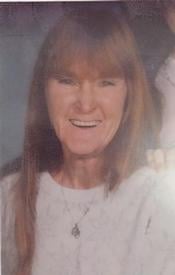 Rosemary A. Blackwell, passed away 8:08 a.m. Friday, May 9, 2014 at St. Anthony's Hospital in Alton.
Born on September 25, 1934, the daughter of William and Jean (Smith) Blackwell.
She is survived by a son, Troy Chany of Orlando, FL; three granddaughters, Heather (Jeff) O'Toole, Chantele (Gilbert) Trevino, Danelle Higdon; two great grandchildren, Preston and Halie Trevino; and a sister, Laura Blackwell of Roxana.
Preceding her in death were her parents; daughter, Tracie Campbell; and granddaughter, Jasmine Campbell.
Visitation will be from 9 a.m. until time of service at 11 a.m. Monday at Marks Mortuary in Wood River. Pastor Roy Gibbs will officiate.
In accordance with her wishes, her body will be cremated following the service.