Rebecca Ann "Becky" Mulvaney
Jerseyville | Saturday, July 26 2014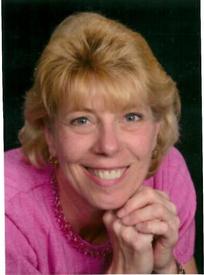 Rebecca Ann "Becky" Mulvaney, age 53, died and entered into rest July 26, 2014 at her home.
Becky was a native and longtime resident of Jerseyville, and moved to Tallahassee, Fla., in 1994. She was the daughter of Robert Zipprich, Sr. and Helen Rosalee Praul Zipprich.
Becky was employed with the State of Florida, Department of Education. She was a very active member of Grace Lutheran Church.
Survivors include her mother, Rosalee Zipprich of Jerseyville; her daughter, Stephanie Cantrell and her husband Josh of Tallahassee; two grandchildren, Carly Koenig and Michael Cantrell; siblings, Gregory Zipprich of Morris, Robert Zipprich, Jr. of Jacksonville, Kathy Fester of Jerseyville, Joseph Zipprich of Collinsville, Christine Maness of Jerseyville, Steve Zipprich of Jerseyville; former husband, Charles Wayne Mulvaney; and two stepsons, Charles Mulvaney and Eric Mulvaney.
Becky was preceded in death by her father, Robert Zipprich, Sr., and two brothers, Kenneth Zipprich and William Zipprich.
"Munga" was loved by many and will be missed by all.
A memorial service will be held Saturday, Aug. 2, at 11 a.m. at Grace Lutheran Church.
In lieu of flowers, memorial contributions may be made to Grace Lutheran Church of Tallahassee or American Diabetes Association.
Susie Mozolic of Bevis Funeral Home is assisting the family with their Florida arrangements. (www.bevisfh.com 850-385-2193)
Local services will be held in Jerseyville on Saturday, Aug. 9 at 11 a.m. at St. Francis Cemetery followed by a reception at the Jerseyville Public Library.
Alexander and Gubser Funeral Home in Jerseyville is in charge of local services.