Paul L. Huber
Godfrey | Friday, July 11 2014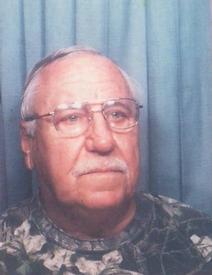 Paul L. Huber, 86, passed away at 10:57 A.M., July 11, 2014 at St. Anthony's Hospital, Alton, Illinois.
He was born in Alton, IL. on December 23, 1927, the son of John and Barbara (Uhle) Huber.
He served in the United States Navy and Retired from Alton Box Board after 30 years. He loved to golf, hunt, and especially enjoyed fishing in the river.
He is survived by four sons, Joseph (Julie) Huber, Dorsey, IL, Paul W. Huber, San Diego, CA., John W. Huber, Bethalto, IL., Steven (Leslie) Huber, Wood River, IL.; one daughter: Janice Braizer, Bethalto, IL.; one sister: Mary Ann Warren, Spokane, WA.; 10 Grandchildren and 15 Great Grandchildren.
In addition to his parents, he was preceded in death by a sister Edna Knapp and three brothers: Howard, John, and Roman Huber.
Per Paul's request, no services will be accorded.
Memorials may be made to donor's choice.
Staten-Fine Funeral Home in Alton is in charge of arrangements.
Online condolences and guest book may be found at www.staten-fine.com