Norma C. Bishop
Collinsville | Wednesday, February 19 2014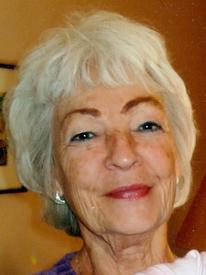 Norma Bishop—Collinsville
Norma C. Bishop, 79, passed away at 2:30 a.m. Wednesday, February 19, 2014 at VIP Manor.
Born Apr. 25, 1934 in Chaonia, Mo., she was a daughter of Earl E. White and Mary H. (Batton) White Gibbs.
Norma worked 20 years as a receiving clerk for Venture in Alton, and also was a server at Bramlett's Restaurant in Cottage Hills.
Survivors include 2 sons, Randy (Cheryl) Bishop of Wood River, and Dale Bishop of Collinsville; a daughter, Kim (Gary) Astrauskas of Collinsville; 4 grandchildren, Jennifer (Brad) Tiemann, Tom Bishop, Joel Bishop, Katie Bishop; 4 great grandchildren, Jordan Bishop, Julia and Miles Tiemann, and Kai Walker; and a brother, Wayne Sanders of California.
She was preceded in death by her parents; a daughter, Sallie Bishop; a son, Steven Bishop; a sister, Doris Patterson; a brother, Jack Sanders; and her former spouse, Lloyd Bishop.
Visitation will be 4-7 Friday, Feb. 21at Paynic Home for Funerals. Funeral and burial services will be private.
Norma's family would like to thank Heartland Hospice for the loving care they provided.
Memorials may be made to the Alzheimer's Association.
An online guestbook is available at www.paynicfh.com.