Mary Taylor Brown
Gillespie | Saturday, May 3 2014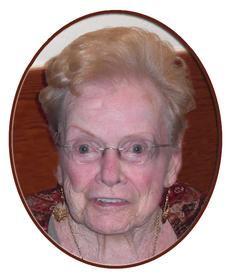 Mary Taylor Brown
Resident - Roswell, GA
Place of Death - Residence
Date and Time of Death - Saturday, May 3, 2014 at 1:26 pm
Date and Place of Birth - April 15, 1919, in Alberta, Canada
Age at Time of Death - 95
Full Name of Parents - Robert Brand & Charlotte (Patton) Brand
Occupation - Retired Owner of a Bird Hospital and Pet Store
Other Info - Mary was raised in Mt Clare, IL and graduated from Benld High School
Visitation - Friends may call on Saturday, May 10, 2014 at Kravanya Funeral Home in Gillespie from 11:00 am until 12:00 pm
Date and Time of Funeral - Saturday, May 10, 2014 at 12:00 PM
Place of Funeral - Kravanya Funeral Home in Gillespie, IL
Name of Minister - Rev. Christine Erdmann Burial - Gillespie Cemetery, Gillespie, IL
Survivors - Son, Robert J. (Penny) Urbon of Highland Park, IL, Daughter, Barbara C. Roller of Roswell, GA, Brother, James (Delores) Brand of Palatine, IL, Grandchildren, Barbara Jo Del Castillo, John Holas, Ralph Roller, Scott Urbon, Great-Grandchildren, Heather Johnson, Michael Johnson, Allison Roller, Brooke Roller, Payton Holas, Katelyn Roller, Brenan Holas, Jase Holas, Grace Urbon, Nicholas Urbon
Preceded in Death By:Parents, Brother, David Brand, Sister, Charlotte Broderick
Memorials- HEIDI
Anyone wishing to send an online condolence may do so at www.kravanyafuneral.com
Kravanya Funeral Home, Gillespie, IL is in charge of the arrangements.