Lydia I. Manley
St. John, MO | Wednesday, August 20 2014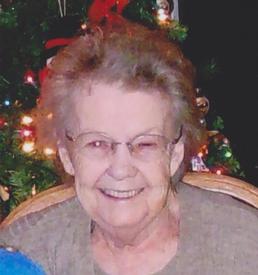 On August 20, 2014, the Lord called one of his angels, and said it is time to come home.
Lydia I. Manley, at the age of 83, resident of Missouri, born on December 15, 1930 in Granite City, passed away at 1:50 p.m. at her daughter's home in Missouri after a long term illness.
She was preceded in death by her husband, Homer E. Manley; father and mother, Irvin H., Sr. and Lucille Schreier; and brother, Irvin Schreier, Jr.
She is survived by her three children, Gene E. and his wife, Linda Manley, Randy L. and his wife, Cindy L. Manley, and Mary Renee and her companion, Wade; eight grandchildren, Brian, Sheila, Shaun, Michelle, Michael, Matt, Morgan and Mackenzie; six great grandchildren, Chelsea, Jessica, Austin, Blake, Lucas and Silas.
She worked at Owens-IL Glass in Alton until the plant closed, then went to work at Alton Memorial Hospital as an admitting clerk until she retired.
She loved her grandchildren so much; she sacrificed all for them. If you knew Lydia, you understood her priorities. She truly was a saint, who cared for all.
In lieu of flowers, memorials may be made to the Foundation Fighting Blindness (www.blindness.org).
Private graveside services will be conducted at a later date.
Marks Mortuary in Wood River is in charge of arrangements.