John J. "Joe" Ulrich
East Alton | Wednesday, June 4 2014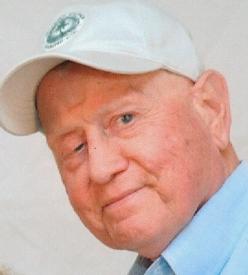 John J. "Joe" Ulrich, 78, passed away at 4:30 p.m. Wednesday, June 4, 2014 at his home.
Born Dec. 16, 1935 in Alton, he was a son of Joseph and Vallora (Fitzenrider) Ulrich.
He married D. Joann Montgomery Aug. 13, 1960 at St. Matthew's Catholic Church in Alton. She survives.
John began as a student worker at the Alton campus of SIU in 1960, and later that year accepted a fulltime position there as an accountant. Later he became a cost accountant for the physical plant of SIU-Edwardsville. He then was a systems analyst of the data processing department, and retired as budget director in 1991, after 28 years of service.
A veteran of the U.S. Army Reserves, John was a member of the Knights of Columbus and was an avid St. Louis Cardinals fan.
In addition to his wife, he is survived by a brother, George (Marilyn) Ulrich of Dardenne Prairie, Mo.; nieces and nephews Diane (Mike) Ressel, Paula Eichholz, Bill Ulrich, and Steve (Terri) Yerkes; great nieces and nephews S.N. Dalton L. Yerkes, US Navy, Cody Yerkes, Amanda Ressel, and Joe Ressel; and a sister-in-law, Lulu Yerkes of East Alton.
He was preceeded in death by a sister-in-law, Carol Piotraschke and a nephew, Jeffrey Yerkes

Visitation will be Saturday, June 7 from 9 a.m. until 10:30 a.m. at Paynic Home for Funerals. A Mass of Christian Burial will then be celebrated 11 a.m. at Holy Angels Catholic Church in Wood River by Father James Flach, Father Jerry Wickenhauser, and Deacon Dan Corbett.
Burial will follow at Rose Lawn Memory Gardens in Bethalto, with military honors by the Alton VFW Post #1308 Ritual Team.
Memorials may be made to the Siteman Cancer Center, the American Cancer Society, or for masses at Holy Angels Catholic Church.
Online guestbook and information available at www.paynicfh.com