Gary Don Booth Jr
Wood River | Thursday, June 5 2014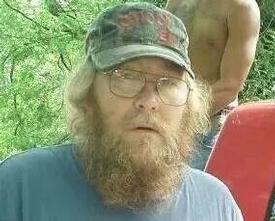 Gary Don Booth Jr., 52, died at 9:34 p.m. on Thursday, June 5, 2014, at his residence.
He was born Nov. 24, 1961, in Alton the son of Gary D. Booth Sr. and the late Sharon (Baird) Martin.
On April 3, 1981, in Jersey County he married Mary H. Sanders and she survives.
Also surviving are two daughters, Amanda Booth and Christy Hartman; five grandchildren, Chasey, Chrisden, Bentley, Nathan and Shelbie; eight sisters, Robin Greenwell, Melanie York; half-sister Shelly Guerrer, half-sister Michelle Davenport, half-sister Theresa Jones; step-sister, Donna McNate, step-sister Peggy Plunkett, and half-sister Kathy Booth. Three half-brothers; brothers, Timothy, Jamie Booth and William Booth.
Visitation will be from 9 a.m. until time of funeral service at 11 a.m. on Tuesday, June 10, at Gent Funeral Home in Alton with Reverend Earl Young to officiate. Burial will be private.
Additional information and online guestbook may be found at www.gentfuneralhome.com