Eugene "Gene" C. Crivello
Godfrey | Wednesday, June 4 2014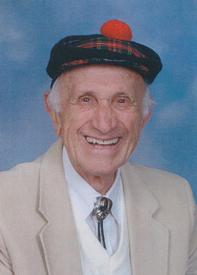 Eugene "Gene" C. Crivello, 94, Alton native died at 2:10 am, Wednesday, June 4, 2014 at St. Clare's Hospital in Alton.
He was born in Alton on June 17, 1919, the son of the late Michael A. and Mary Crivello.
He first married Dolores Smith and later married Josephine DeBacco. They both preceded him in death. He married Virginia Ryrie on November 25, 2000. She survives.
Mr. Crivello was a veteran of WWII, serving in the U.S. Army Air Corps and attained the rank of Master Sergeant. Three of his years of service were spent at the Prisque Isle Air Base in Maine and a year and a half in Keflavik, Iceland. Crivello was a Supply Sergeant, Provost Sergeant, Chief of the Base fire and crash department. At times he was attached to Air, Sea Rescue Division. Crivello was always proud of the fact that he was the first senior citizen that served as a Page in the General Assembly in Springfield.
He was most proud to have brought the Foster Grandparents to several counties, when he worked for the Economic Opportunity Commission. Crivello also worked for Wohl Shoe Company in the early forties and again after being discharged in 1945. He was hired by Central Hardware Co. in 1957 and rose to the rank of Personnel Director. Eventually became manager of the Alton store in 1968. When his health demanded a change in his employment, he was hired by Mrs. Ruth Wilderman to be her assistant, running the Alton branch of the American Cancer Society, as director of six counties. When the ACS closed their office on Henry Street several years later, Crivello became the Director of the American Lung Association and remained director until his retirement in 1984.
He immediately went to work as a volunteer, at Saint Anthony's Health Center, at the request of Mr. Bill Kessler and accumulated nearly 3000 hours. Crivello was also Past President of the Alton Godfrey Rotary Club and Paul Harris Fellow.
In addition to his wife, Virginia, he is survived by three daughters: Pamela Allison, Becky Adkins (Rocky), and Gina Peipert (Tim); one son: Denis Crivello; four grandchildren: Ann Marie Johnson (Brad), Andrew Wright (Kim), Jamie Freleng (Nick), and Adam Peipert (Alyson); four great grandchildren: Olivia and Mason Johnson, and Max and Hattie Jean Wright; one step-grandson, Taylor Adkins, three step children: Ed Ryrie (Nancy), Sarah Davis (Jim), and Janet Biermann (Steve); nine step grandchildren and six step great grandchildren.
In addition to his parents, he was preceded in death by his wife Dolores; his wife Josephine; his brothers, Anthony, Gasper, Willie, Joseph (Dutz), Leo (Pip), Francis and George; and sisters, Virginia, Lucia, Mona and Josie; along with his son-in-law, Jim Allison and son-in-law Gary Wright and step-son, Nathan Adkins.
Visitation will be from 4 pm to 8 pm on Friday, June 6, 2014 at Elias, Kallal, & Schaaf Funeral Home in Godfrey.
Funeral Mass will be at 10 am on Saturday, June 7, 2014 at St. Mary's Catholic Church with Father John Luong, OMV as celebrant.
Burial will follow at St. Patrick's Cemetery, Alton, Illinois.
Memorials may be made to St. Anthony's Foundation, Marquette Catholic High School, and First Presbyterian Church in Alton.
Elias, Kallal and Schaaf Funeral Home in Godfrey is in charge of arrangements.
Online condolences and guest book may be found at www.eliaskallalandschaaf.com