E. Naomi Eddinger
Wood River | Tuesday, January 28 2014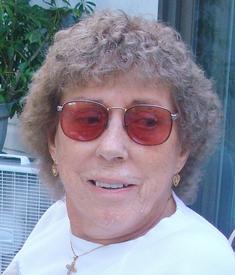 E. Naomi Eddinger—Wood River
E. Naomi Eddinger, 85, passed away at 9:55 a.m. Tuesday, January 28, 2014 at Alton Memorial Hospital.
Born Apr. 5, 1928 in Wood River, she was a daughter of John and Dorothy (Perkinson) Harsh.
She married Russell Keith Eddinger Feb. 1, 1947 in Wood River. He survives.
Naomi worked as a clerk for J.C. Penney, and was a member of the Hoedowners Square Dance Club with her husband.
In addition to her husband, she is survived by 3 sons, Jeffrey (Sue) Eddinger and Kevin (Vanessa) Eddinger, and Brian Eddinger and his fiancé Angie Grace, all of Bethalto; 5 grandchildren and 4 great grandchildren.
She was preceded in death by her parents; 3 sisters, Viola Nixon, Dorothy Blacklock, and Margaret Whittler; and a brother, John Harsh.
Visitation will be 4-7 p.m. Thursday, Jan. 30 at Paynic Home for Funerals, where services will be held at 10 a.m. Friday, Jan. 31. Pastor Roy Rhodes will officiate.
Burial will follow at Rose Lawn Memory Gardens in Bethalto.
Memorials may be given to Abundant Life Community Church in Alton or BJC Hospice.
Online guestbook available at www.paynicfh.com.